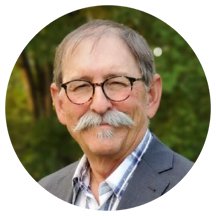 Mike Hanki
Mike, a semi-retired entrepreneur holds Board positions for several national and international companies. He has a long history of civic involvement within Lambton County including Sarnia Lambton's Chamber of Commerce. He has served on many committees such as: Sarnia Lambton Economic Development Business Retention & Expansion, Ministry of Municipal Affairs & Housing, and Plympton Wyoming Business Retention & Expansion Program and Leadership Team. Mike has served multiple terms as a Reviewer for Canada's Volunteer Awards and as Chair and Campaign Manager during numerous Federal and Provincial Elections.
Mike's extensive volunteer engagement has earned him the June Callwood Circle of Outstanding Volunteers Award, the Queen Elizabeth II Diamond Jubilee Medal, Plympton Wyoming's Mayor's Community Appreciation Award, and was also nominated for an Outstanding Business Achievement Award for Citizen of the Year.
Mike has been a staunch advocate for compassionate end-of-life-care for many years, sparked by his early position on Sarnia's Save Palliative Care Committee where he was lead spokesperson and liaison with all levels of Provincial, County and Municipal government.  That interest evolved into various roles within St Joseph's Hospice of Sarnia Lambton; first as a fund raiser for its construction, then as a Board member for 9 years, which included the Chair position as well as Interim Executive Director for an extended period. He is also a Board member of the Hospice of Elgin. Mike joined the Board of St. Joseph's Health Care Society in 2018 and currently serves as Board Vice-President.
In his spare time Mike plays as much golf at SGCC as he can, fishes when the weather cooperates, and he and his wife Judy enjoy cruising in their collection of classic cars.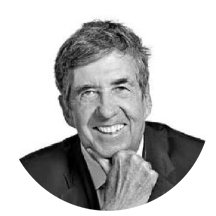 David Nash
David achieved a Bachelor of Arts Degree from Western University in 1970. He furthered his education and enrolled in a graduate studies program with the Faculty of Law at the University of Ottawa and was called to the Bar in 1976. Early in his career, as a part-time Crown Attorney, David attained a great deal of trial experience and over time has litigated in all levels of Ontario courts, in front of numerous tribunals.
David's areas of expertise cross many sectors of industry including the laws pertaining to Insurance, Indigenous, health and employment, offering a wealth of experience to the team and the clients of McKenzie Lake Lawyers.
David is also one of the few licensed adoption lawyers in the province. David maintains that interest because of the passion he feels for helping people out. Though not a major part of David's practice it does certainly bring him great joy.
On a personal level David enjoys participating in the community on boards and has been Chair of St. Joseph's Health Care and St. Joseph's Health Care Foundation Boards. He has served in the Society Board since 1997.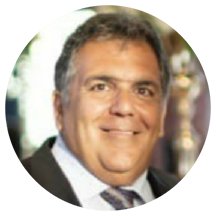 John Iannozzi
John is semi-retired after a career in Public Accounting and as an entrepreneur. He graduated with Honours Bachelor of Commerce Degree from the University of Windsor in 1985 and then practiced Public Accounting at PricewaterhouseCoopers in London and BDO Canada in Sarnia. He served as Director and Chief Financial Officer and founding shareholder Karr Securities Inc., a private merchant-banking firm which has founded, grown and exited several companies across various business sectors including public market investments, hospitality industry and natural resource sector including metals and oil and gas.
John was a recipient of the Ontario Business Achievement Awards (OBAA) by the Ontario Chamber of Commerce and the Institute of Chartered Accountants of Ontario in recognition of his dedication to best-practices and achieving higher than industry standards, transparency of existing Corporate Governance practices and commitment to community development, job creation and support of employees in his role as founding Director and CFO of TSX listed GlobeStar Mining Corporation.
Among his various volunteer and community roles John has served as founding Director and Treasurer of the Major Junior A Sarnia Sting Hockey Club, Founding Donor, Director and Treasurer of the Board of St. Joseph's Hospice, Sarnia-Lambton, Director and Treasurer of Lambton Elderly Outreach and member of the Investment Committee of Regional Diocese Endowments Funds for the Diocese of London. John has also served as an elected Trustee with the Catholic Separate School Board of Sarnia-Lambton.
In his free time John enjoys travel, sporting events and automobiles. He joined the Society Board since 2015 and currently serves as its Treasurer.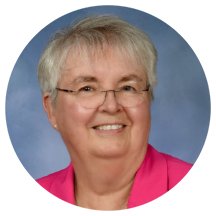 Sr. Jacqueline Janisse
Sr. Jacqueline has been a member of the Sisters of St. Joseph for 50+ years. She holds an Honours Bachelor of Commerce from University of Windsor, a Masters of Health Administration from the University of Ottawa and graduated from the Michigan School of Myomassology. Her ministries include elementary and high school teaching, hospital administration at Marycrest Home for the Aged, in Peterborough and massage therapy and she has worked in the three acute hospitals – St. Joseph's London, Chatham and Sarnia.
In Windsor where she resides, she has involvements with Habitat for Humanity and The United Way of Windsor Essex. Her involvements with the direct work of the Sisters is as a recent member of the Central Donations, Finance and Spiritual Ministries Network Committees and a present member of the Local Donations Committee. Sister was appointed to the Board of the Health Care Society in 1999 and has been involved with the expansion of the Society's mission to include sponsorship of the three hospices at the present.
Sr. Jacqueline notes that "It continues to be a humbling privilege to work with the many dedicated men and women of our Diocese who have committed themselves to upholding and promoting Catholic Healthcare values in service to the wider community and the legacy of the Sisters of St. Joseph."
Sister enjoys sports, music, card-making and expanding her knowledge of wholistic health and well-being.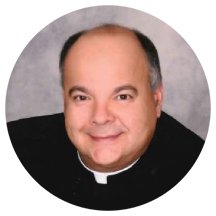 Fr. Eugene Roy
Fr. Eugene Roy, a native of the Municipality of Chatham-Kent from the French farming community of Pain Court was ordained to the Priesthood on May 5, 1984, at St. Peter's Cathedral Basilica in London. While attending St. Peter's Seminary in London, from 1977 until 1984, he earned a BA in Philosophy and a Masters of Divinity.
Fr. Eugene has shared his ministry for the past 37 years in Windsor, Essex & Kent Counties, Pembroke Diocese, five years as a volunteer missionary Priest in Peru and currently holds the position of Director of Priest Personnel for the Diocese of London.
Fr. Eugene began his adventure with the St. Joseph Hospital family in Chatham as a Board member in 1999, when it was a member partner of the Chatham-Kent Health Alliance. In 2001, he became a Board Director of the St. Joseph Health Care Society and has participated at many of the faith-based healthcare workshops at the provincial and national levels. In addition to his local ministry, Fr. Eugene, who, in 1976, earned a Grade 10 Piano Performance diploma from the Royal Conservatory of Toronto, holds a current position as Chair of the National Council for Liturgical Music for the Canadian Conference of Catholic Bishops. He is also a member of the Clergy Commission for the Francophone sector for the Assembly of the Catholic Bishops of Ontario.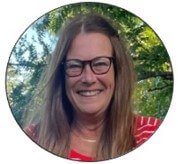 Lissa Regan
Lissa retired in 2019 after over thirty years of political service at the Federal and Provincial levels of government. Previous to this career, Lissa was an independent insurance adjuster and then opened the London office of the Aetna Canada Insurance Company as the Claims Manager for Southern Ontario.
After studying history, geography and education at King's College, Western University and the University of Alberta, Lissa moved back to Jasper, Alberta where her parents resided and took over managing a bar, she had helped open before she went away to university. In 1978, she moved back to London with her husband Peter and quickly became involved as a volunteer for many organizations.
Lissa served on the executive of the London Claims Association and assisted in setting up new chapters of the Ontario Insurance Adjusters Association. She was an active member of the St. Mark's Elementary School, St. Mary's Choir and Orchestra School and Catholic Central High School communities. She was a founding member of the London Crime Stoppers organization and served on the Board of Directors for several years. She has been involved in many elections running campaigns for Federal and Provincial candidates and continues to be a mentor to new political staff and candidates. Lissa is member of the London East Central Catholic Family of Parishes and is a lay reader at St. Patrick's Church.
Lissa is an immensely proud mother of four amazing daughters and a doting Gramma to three beautiful grandchildren. In her spare time, Lissa can be found practicing yoga, gardening, hosting international students and enjoying lots of time with family and friends.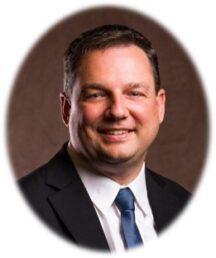 Mark Adkinson
Mark is a public relations and communications professional, with experience in both the United States and Canada. After studying pure and applied sciences, fine arts and English in Quebec City, Waterloo and London, Mark achieved a Bachelor of Arts in Communications from the Franciscan University of Steubenville in Ohio.
Mark's service to Catholic organizations and entities began in Washington, DC, where he worked for the Archdiocese of Washington for almost a decade. He then returned to the London area, working, first for the Diocese of London and then, for the London District Catholic School Board.
Mark's expertise includes crisis communications, media and public relations, social media, and strategy development. At both the Diocese of London and the London District Catholic School Board, he overhauled their communications visions and strategies and established new foundations for communications through a structured, comprehensive, and professional process.
He has served on a variety of committees with the (arch)dioceses and school board, including the Communications and Catholicity Committee, Informative and Collaborative Technology Advisory Committee, Technology Enriched Learning Implementation Team, Process Improvement & Project Management Team, Building Commission, Deposit and Loan Fund Committee, Technology Advisory Committee and more.
In his free time, Mark enjoys spending time with his wife and three children, completing projects around the home, and exploring new technologies. He particularly enjoys taking individual trips with his children on a regular basis.
Mark joined the Board of St. Joseph's Health Care Society in 2022.