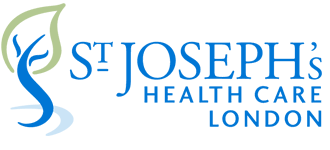 St. Joseph's Health Care London
Renowned for compassionate care, St. Joseph's Health Care London is an academic health care organization dedicated to helping people live to their fullest by minimizing the effects of injury, disease and disability through excellence in care, teaching and research.
As a major patient care, teaching and research centre with a distinguished legacy of service to London, Southwestern Ontario and the veterans of Canada, dating back more than 140 years, St. Joseph's five key role areas include acute/ambulatory care, complex care and veterans care, long-term care, rehabilitation and specialized geriatrics and specialized mental health care. Facilities and services include St. Joseph's Hospital, Parkwood Institute, Mount Hope Centre for Long Term Care and the Southwest Centre for Forensic Mental Health Care.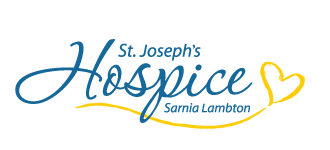 St. Joseph's Hospice of Sarnia Lambton
St. Joseph's Hospice of Sarnia follows a two-pronged approach: residential care and community-based programs and services. The residence provides a home-like atmosphere where individuals, their families and other members of their support team can receive compassionate care and comfort through end-of-life.  Hospice is also about providing emotional and spiritual support for the terminally ill and their loved ones.
St. Joseph's Hospice provides a very important link between the general public of Sarnia Lambton and the existing health system, community agencies, health professionals and volunteers thus enhancing end-of-life care. Service is extended through bereavement when loved ones require assistance or other forms of grief and loss support.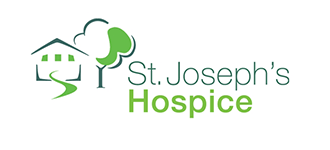 St. Joseph's Hospice of London
St. Joseph's Hospice is a faith-based organization that provides quality of life at the end of life, offering compassionate holistic care and support to people living with a terminal illness. Support is extended to their family members and caregivers, and to those grieving the loss of a loved one.
Whether in the community, Wellness Centre, or 10-suite residence, St. Joseph's Hospice provides specialized programs and care with a person-centred approach. Individuals and families are intimately involved in creating their own care plan that best addresses their unique needs.

Hospice of Elgin
Our community is currently in the process of building a Hospice that will anchor palliative care services in the community. Hospice of Elgin will include a 10-bed residence, a palliative clinic, wellness center, grief and bereavement programs, and more. At Hospice of Elgin we believe that everyone matters. Our patients, their caregivers and families are at the heart of everything we do.
The Hospice is scheduled to open in Summer 2022.
Sponsored Organizations Activity